About Riiiver
Link to compatible devices using Riiiver.
Create a lifestyle unique to you.
Riiiver is a new service that enables users to create personalized, lifestyle-tailored forms of experience by connecting to IoT devices and a range of services.
"Wouldn't it be great if I could do this?"
"Wouldn't it be convenient to have that function?"
Simply download the Riiiver app to your smartphone (iOS, Android) and make your whims and wishes come true.
---
How to use the Riiiver app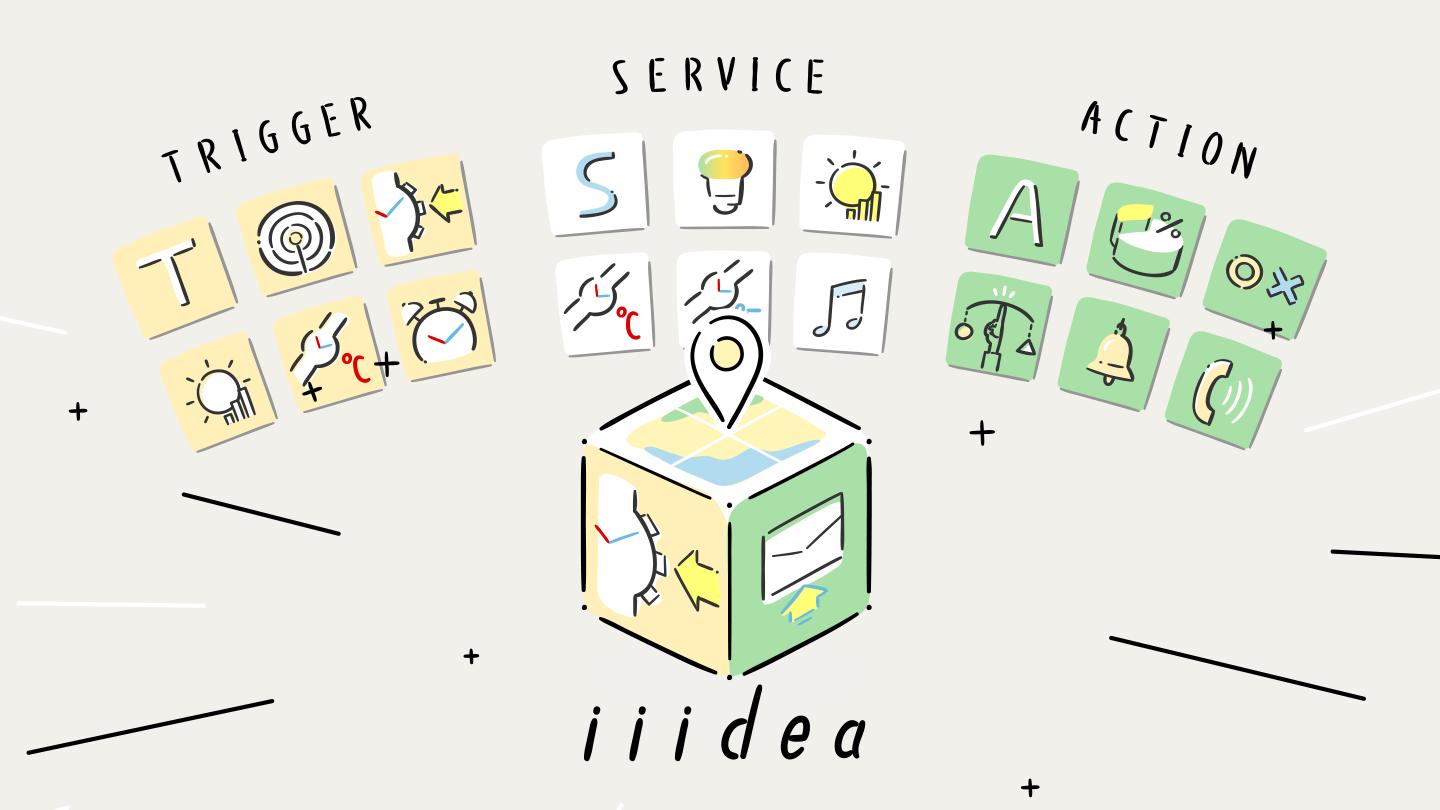 Creating new functions with Riiiver is so easy. You don't need to know anything about programming. All you have to do is put together a few functional modules (known as Pieces) in the app.
Just combine three Pieces—a Trigger, a Service and an Action—to create the functions you want.
In Riiiver, we call functions created via this simple three-step process "iiidea."
(There's also a developer site, where those of you with programming chops can create Pieces for yourselves.)
---
Making iiidea is easy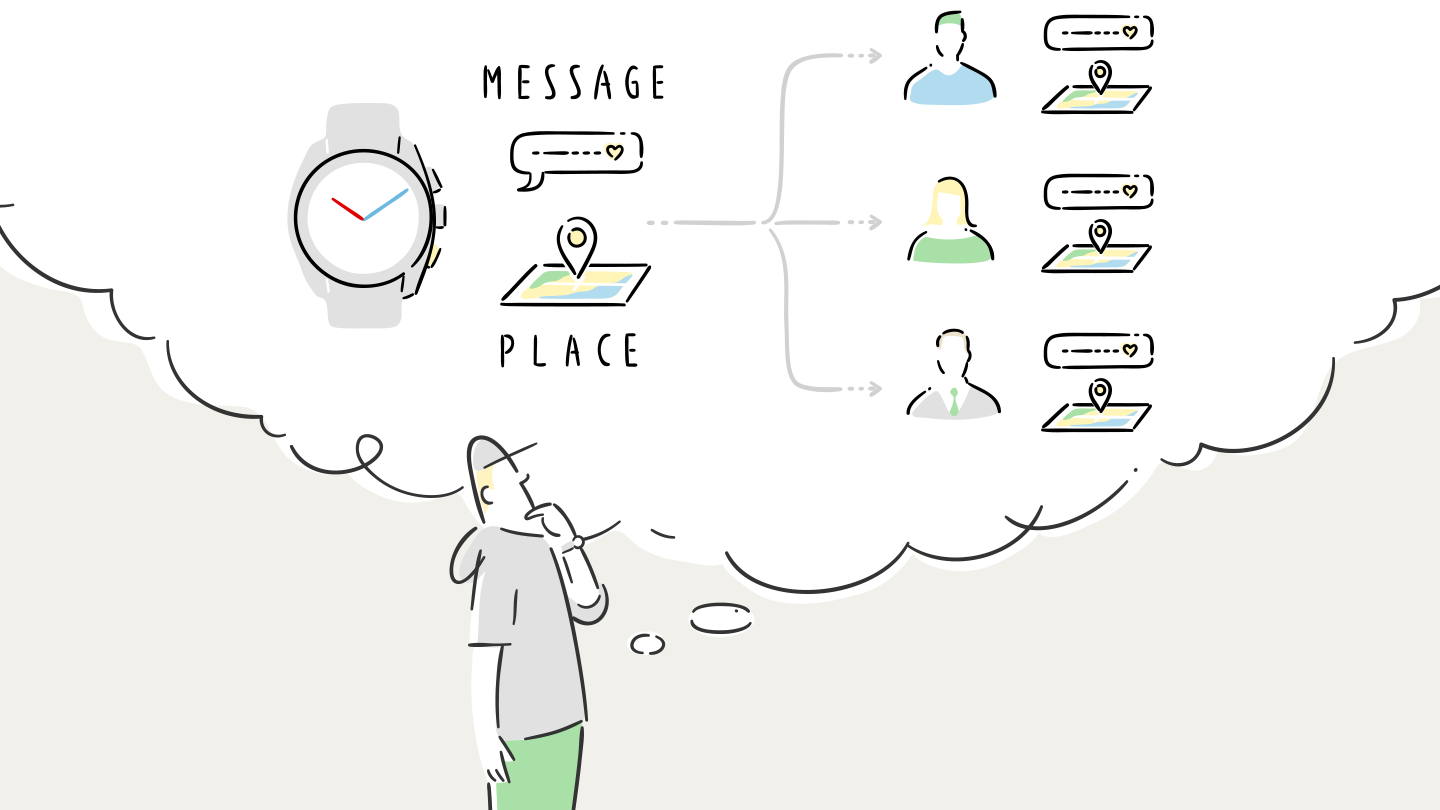 Say, for example, you want to create an iiidea for sending your current location plus a pre-set message to your best friends, just by pressing the button on your watch.
It's a simple, three-step process.
Select "Press the button" as the Trigger.
Then select "Send current location" as the Service.
Finally, select "Send a message" as the Action.
That's it!
It's easier than building the simplest snap-together model.
And there are plenty of other iiidea you can make.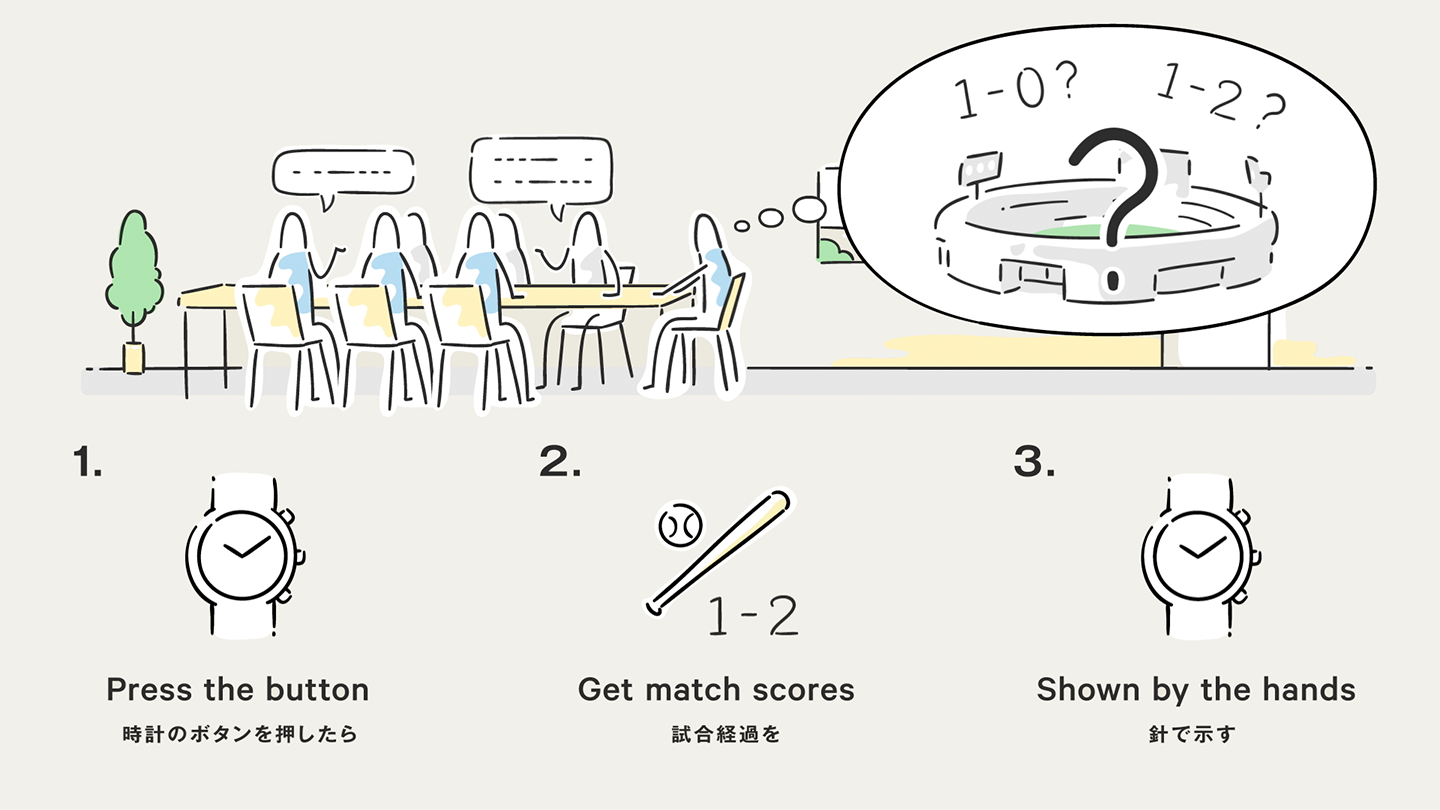 More and more Riiiver-compatible devices will be launched in the years ahead. You can create clever and unique functions for them all with Riiiver. The only limit is your imagination.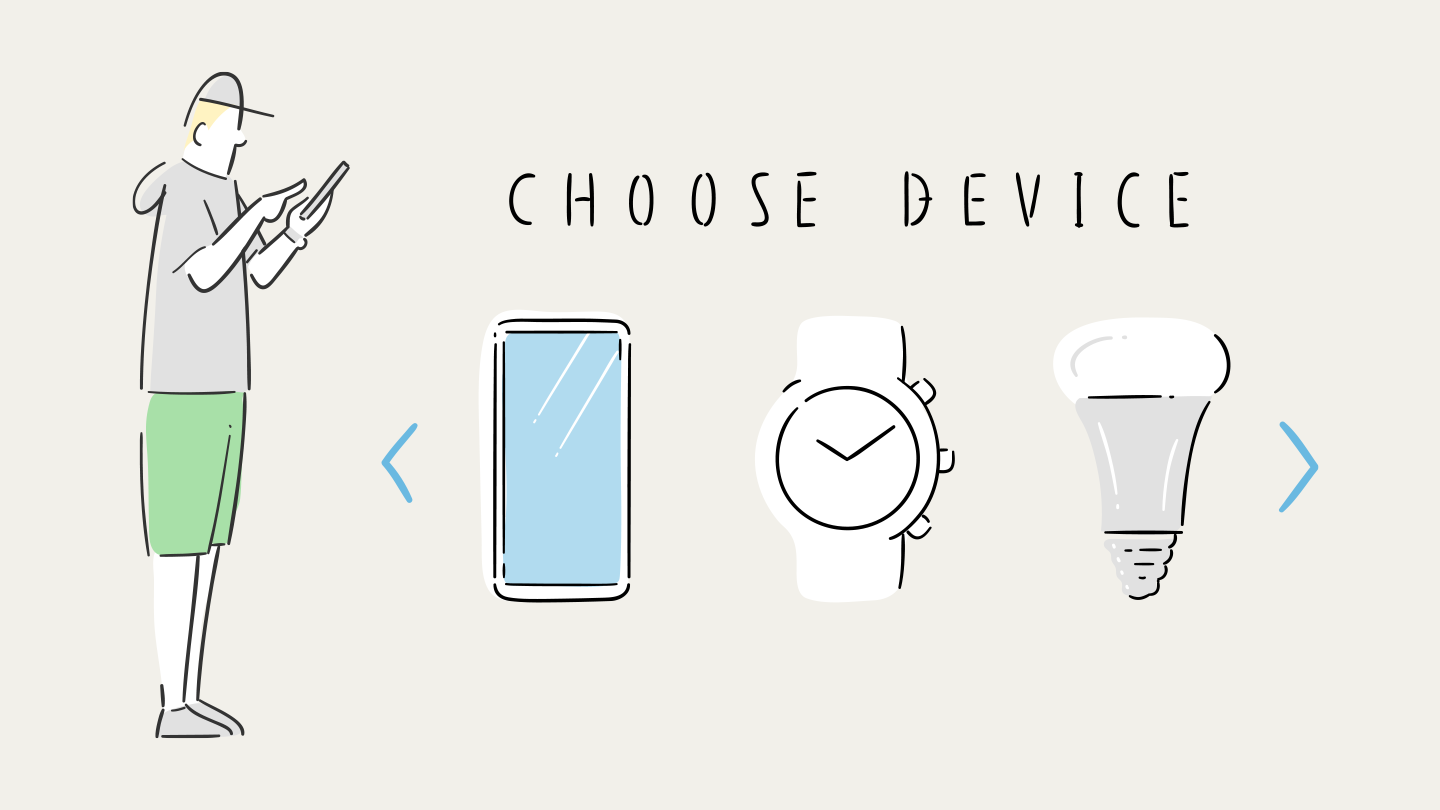 ---
Enjoy the network effect
You know the best thing about Riiiver? The way you can share your clever lifestyle hacks with everybody else. Family, friends or other like-minded people—you can share the iiidea you create with them all.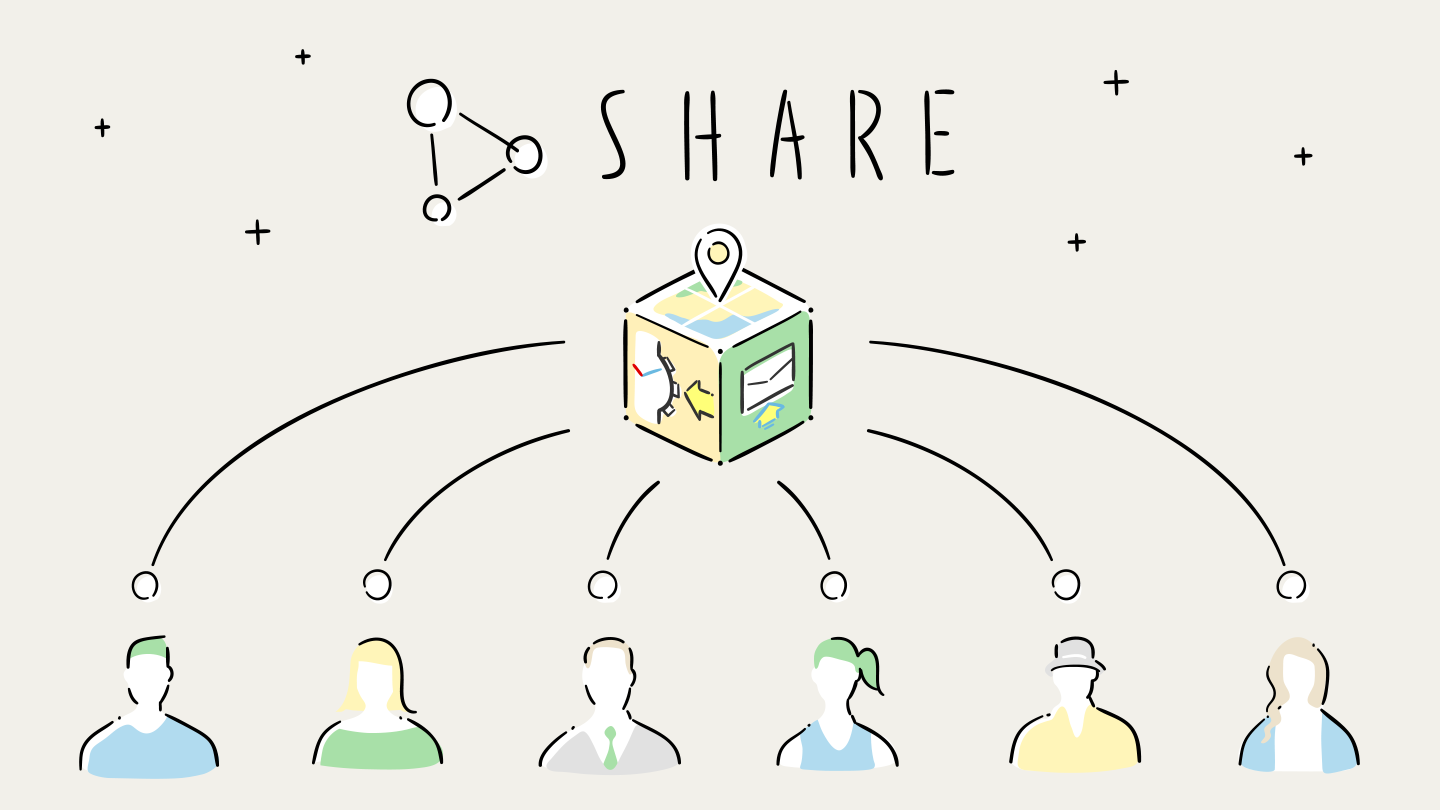 CITIZEN launched Eco-Drive Riiiver watch, the first-ever Riiiver-compatible device. Eco-Drive Riiiver does so much more than just display the time. It goes way beyond the ordinary concept of the watch. Powered by your imagination and inspiration, the fun and freedom you can have with it is limitless.
But this watch is only the first step. Riiiver is an open system that can connect with a wide range of products and services. Long-term, our dream is for Riiiver to become a worldwide network, like (you guessed it!) a mighty river pouring out into the sea.