The Riiiver Story
Episode 3 -
What You Can Do With Riiiver
What sort of service is Riiiver? What can it be used for?
A key project member explains.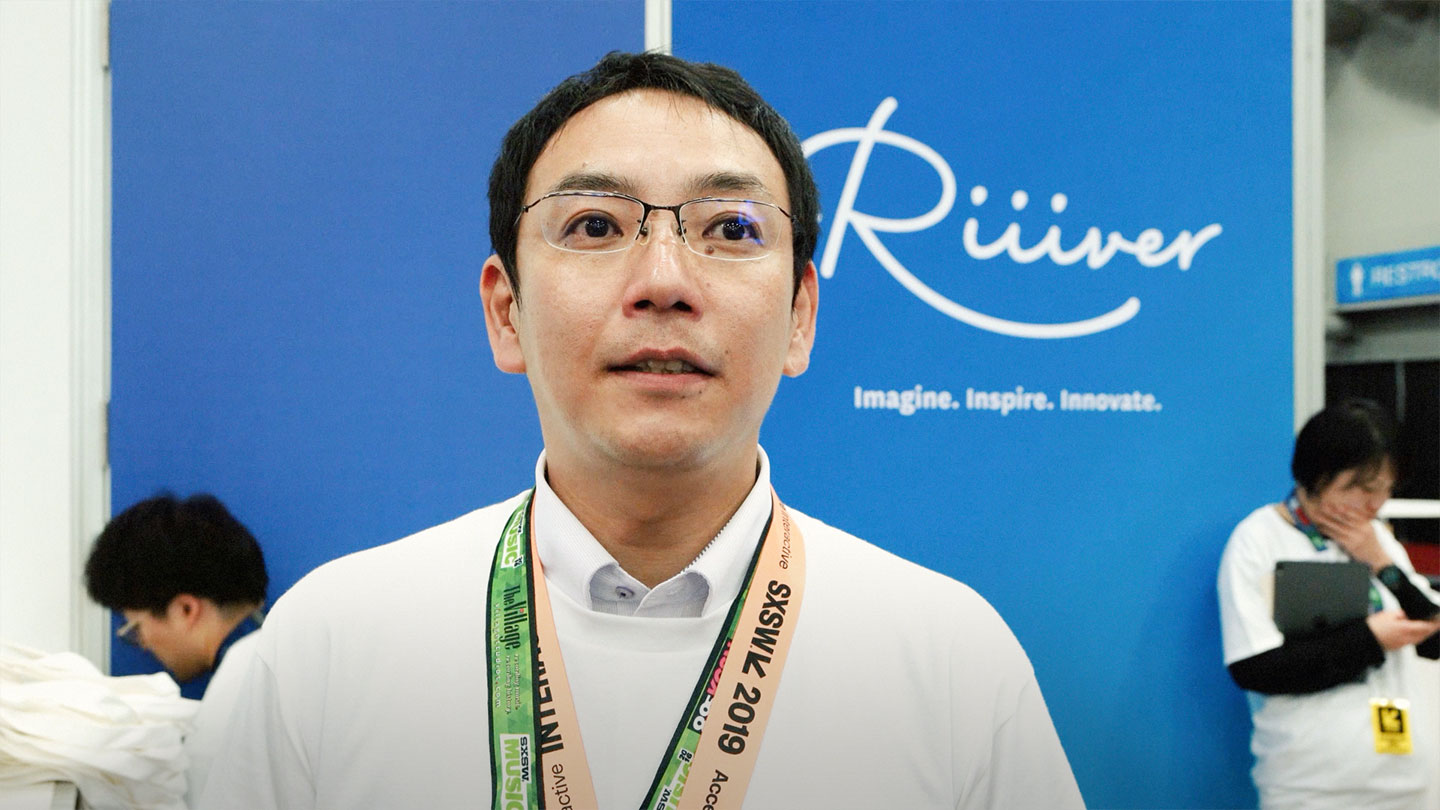 A service that touches many aspects of life
When selecting devices, all too often it's their functions that control our decision-making. We're like, "I want to use this function, so I suppose I have to buy this device." On the other hand, some devices provide access to hundreds of handy functions and the chances are that almost no one will be able to use them all.
In the case of Riiiver, the way we've positioned functions differs from the device norm. Users have the freedom to create the functions they want and link those functions to compatible devices.
In life, we all have things we care about regardless of whether they matter to most other people. Riiiver can transform those things into functions.
"I'd really like such-and-such a function," you think to yourself. Then—boom—off you go and make it. In that way, Riiiver's a service that makes life more convenient with functions that are that much closer to your everyday needs. It's an integral part of your life.
I'm not saying that the service we're creating is going to change your life out of all recognition, but it will certainly make every day a bit more enjoyable by providing services you thought should exist but didn't.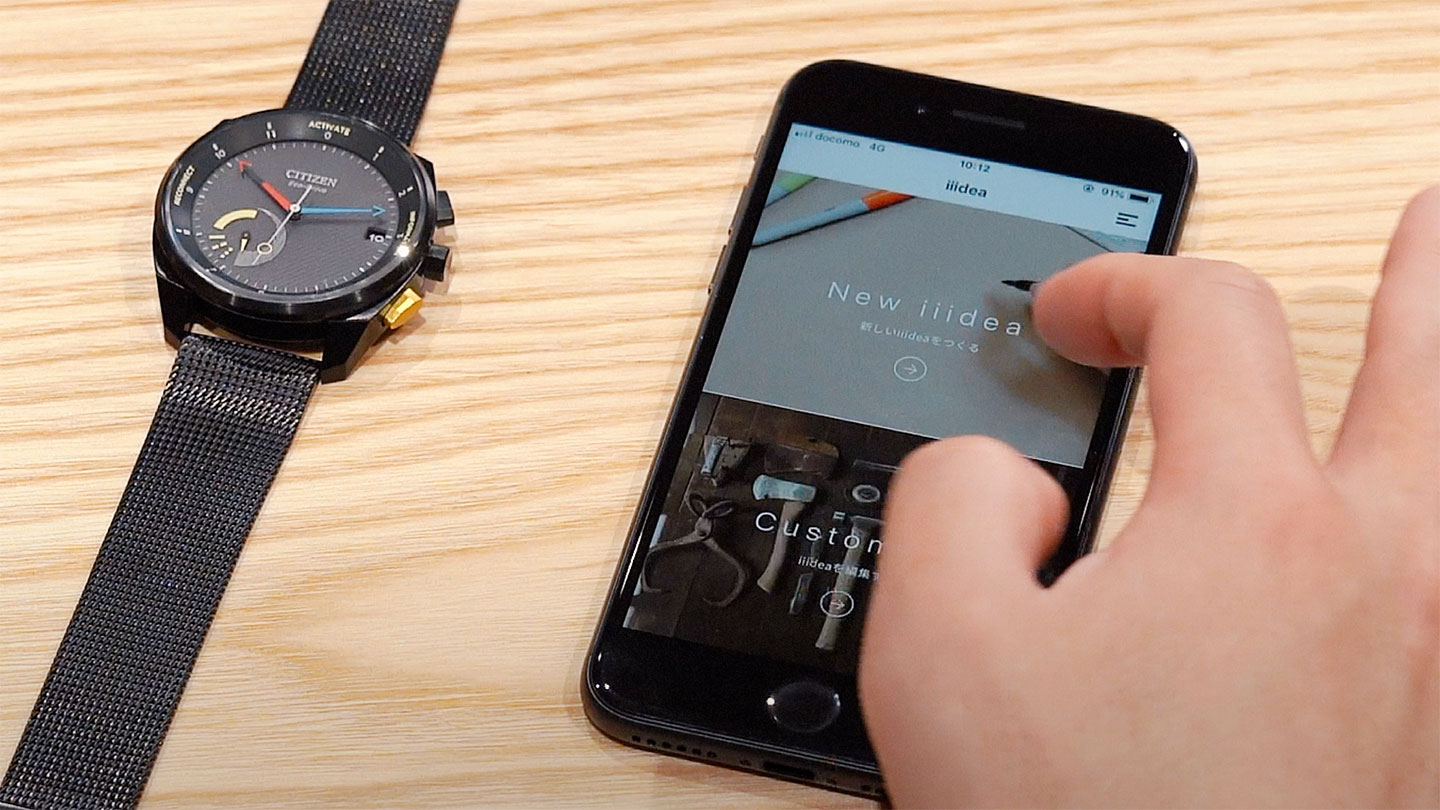 Creating the functions you want in 3 easy steps
Riiiver is super simple to use. You just download an item called "iiidea" from the app, and set your device—which, by the way, must be Riiiver-compatible—accordingly.
It's easy to download iiidea to use and it's also easy to make them. You do this using "pieces," the functional components of iiidea. You follow three easy steps—trigger, service and action—to make the function you want.
Let's say, for example, that you want an iiidea that tells you the scores of a baseball game. You combine three things: the trigger "Press a watch button"; the service "Provide a baseball game live scores"; and the action "Show the scores with watch hands." With that, your iiidea is ready.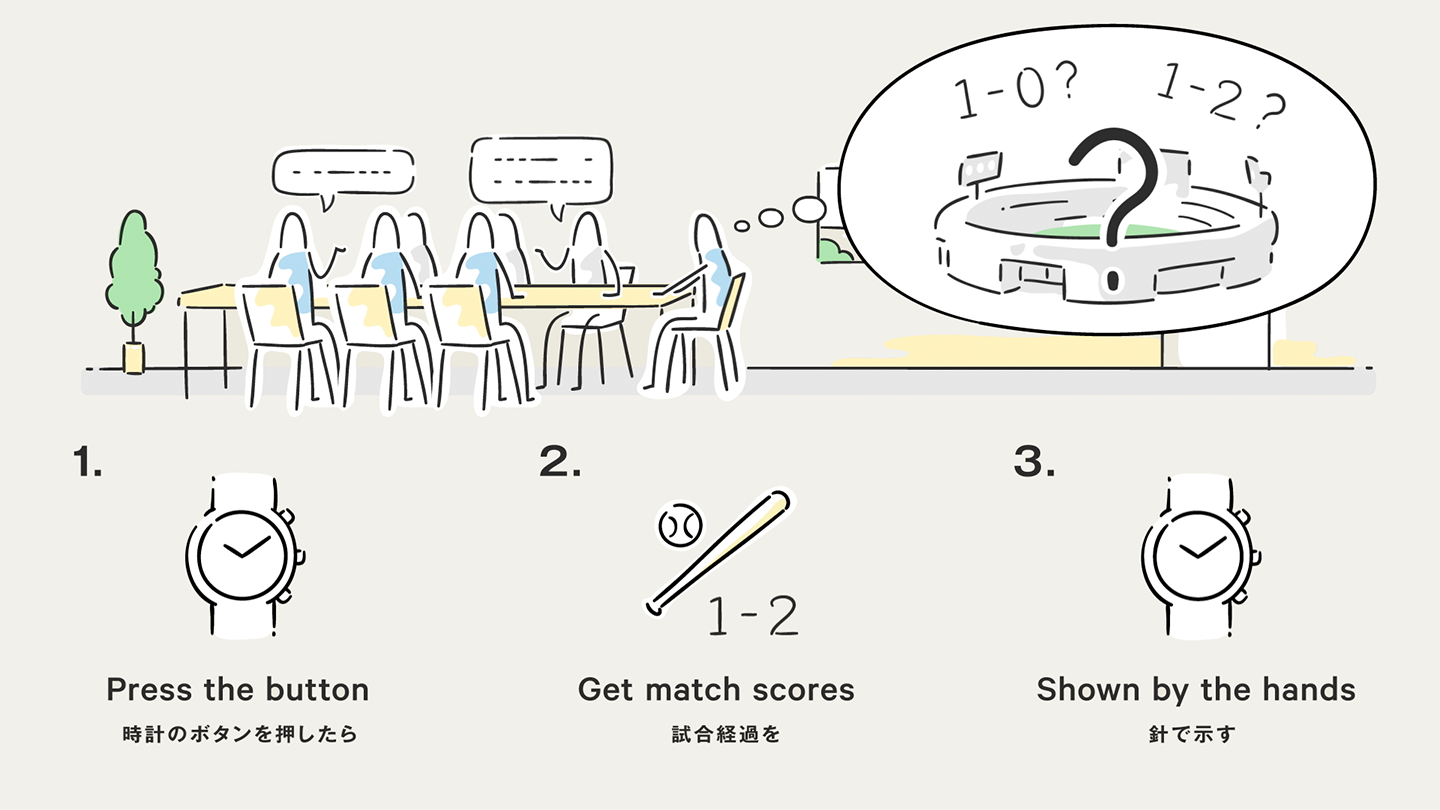 Because no programming knowledge is required, computer-literacy is irrelevant. It's a very inclusive service: everyone from children to older people can have fun with it.
People with some knowledge, however, can create "pieces," which is what we call the components of functions. In this way, we've created a space that can be enjoyed at different levels by different people. We want everyone to have fun on their own terms, both as users and makers.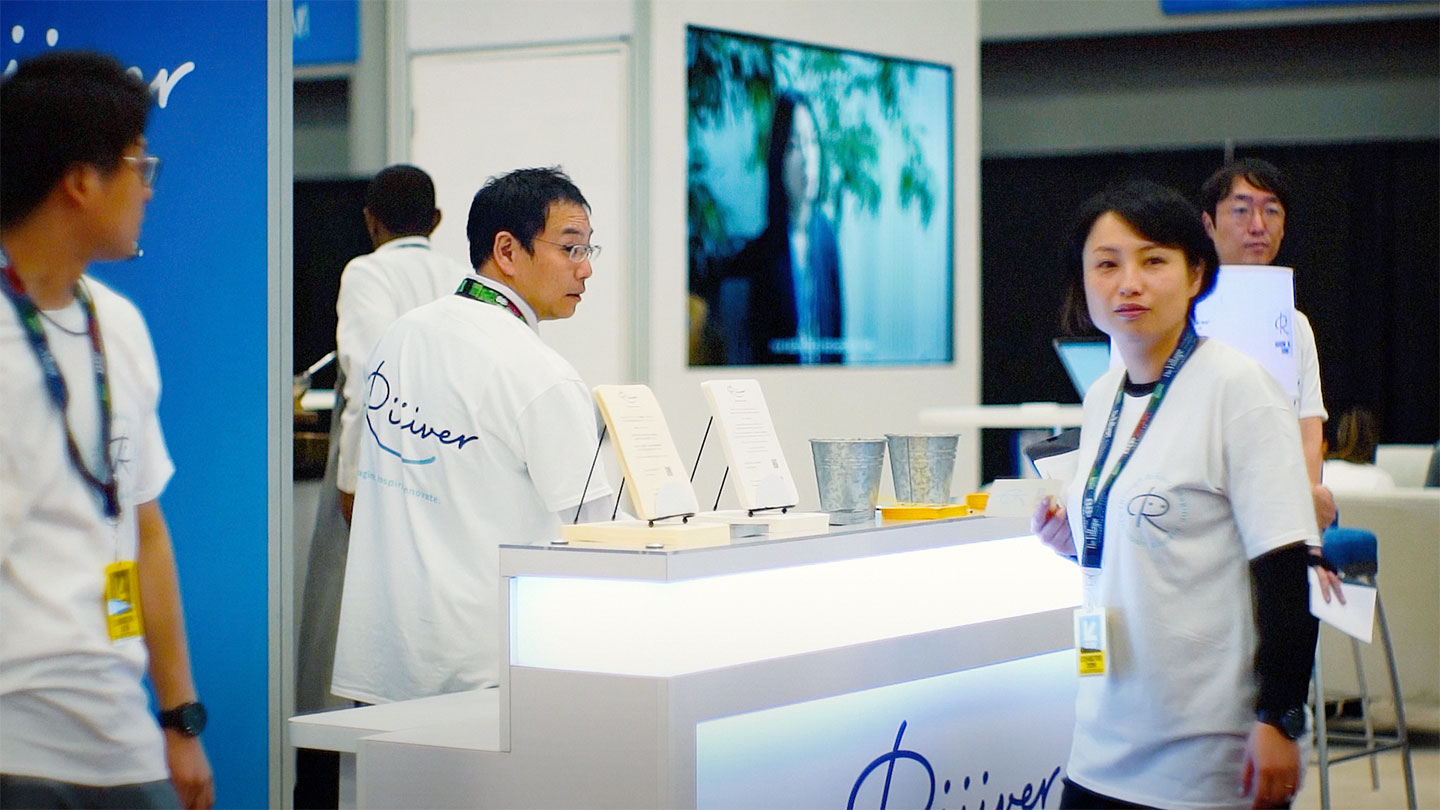 A service to connect like-minded people everywhere
We exhibited Riiiver at South by Southwest (SXSW) in Austin, Texas in March of 2019.
We got a range of reactions from the people who came to our booth. Older people and people with no connection to the IT business were like "This is cool." The fact that they were interested really made me happy. There was this guy who came by saying he'd only got five minutes and needed a time-efficient explanation. He ended up settling down and spending over an hour playing with the Riiiver app and Eco-Drive Riiiver watch. That really made me feel we'd achieved something special. Clearly, the best way to understand what's good about Riiiver is to test-drive it for yourself. Riiiver being a service that can connect to IoT devices, I was expecting plenty of interest from home electronics manufacturers. Those expectations were disappointed in the best possible way when people from the real estate business—a business which wouldn't strike anyone as having much to do with the world of devices—showed interest in it as well. It made me aware of the service's B2B potential. I want to construct a system that will enable us to collaborate with a wide range of businesses.
Riiiver is a service that connects people with similar lifestyles, tastes and interests. Yes, you might connect to your next-door neighbor, but equally you might connect to someone you've never met. The ability to connect like-minded people even if they're way over on the opposite side of the globe—If we can pull that off, we'll have a really fun, interesting service on our hands.
At SXSW, we got feedback from all sorts of people from all sorts of countries. As the autumn 2019 launch date comes closer, we're working to build a richer service that responds to people's needs all around the world.