When a Developer creates Pieces that connect devices owned or distributed by that Developer to the Riiiver SDK, we charge a monthly usage fee based on the number of unique devices that connect to Riiiver during that month. Please refer to the pricing table below for the estimated usage fees.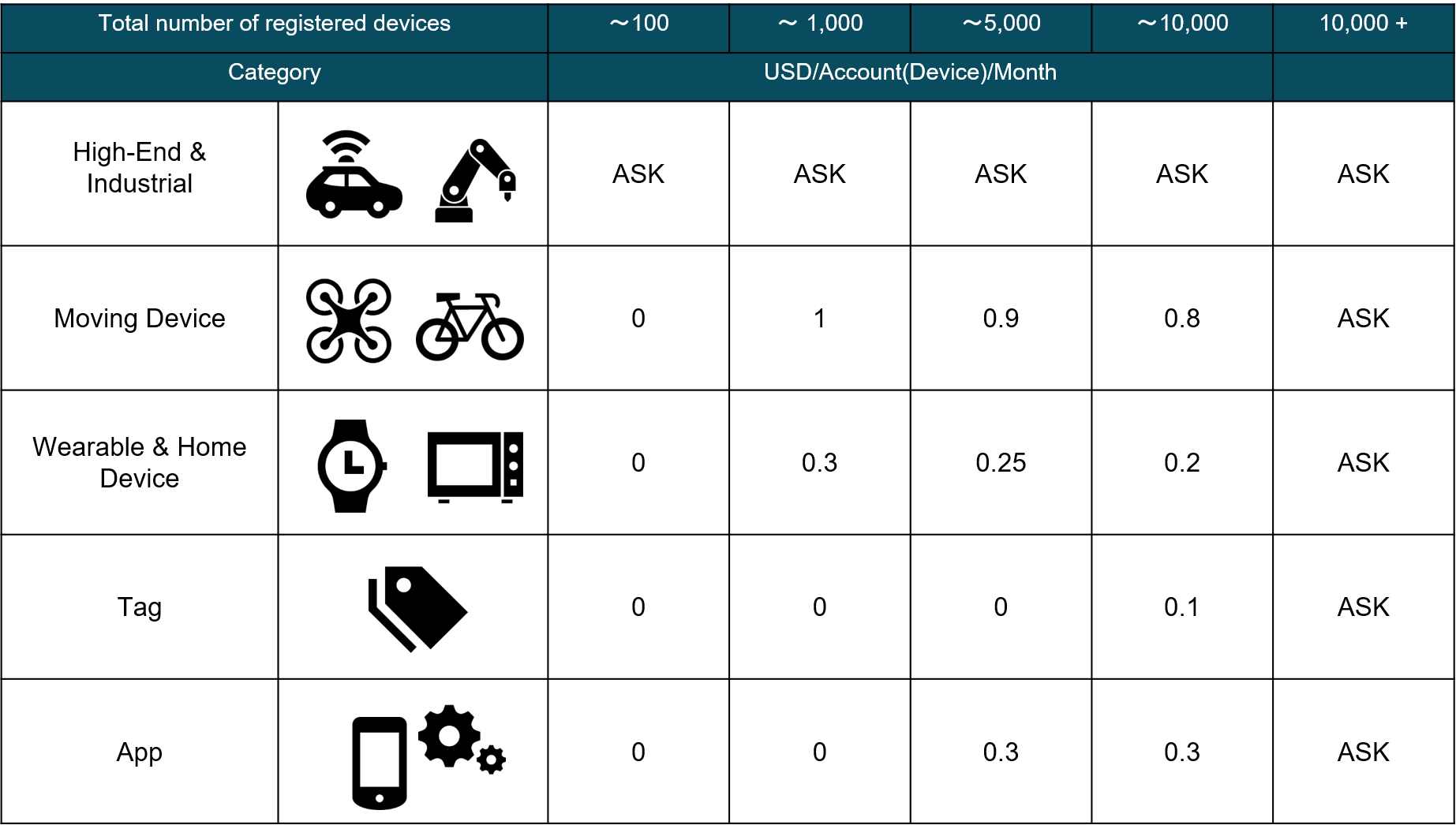 * The device number (~X) means that you can register a maximum of X devices at that price.
* The table shows the price charged per device.
* The table may be revised from time to time.
The total number of registered devices is determined at the end of the month, and we will charge the Developer the following month based on that number.
* In order to give sufficient notice to Riiiver community members who may be may using iiidea containing a Piece you made which would become unavailable upon cancellation of your SDK usage, the following rules have been established:
・ If you apply for cancellation by the 15th of the month, cancellation will occur at the end of the next month.
・ If you apply for cancellation on the 16th of the month or later, cancellation will occur on the last day of the month after the next month.
・ If you wish to cancel at the end of a specified month, you must apply at least 3 months prior to the desired cancellation month.
・ If payment is delayed, Developer will be charged an additional 14.6% of the contract fee in late penalties.
・ If payment is not made for a Piece for three months, that Piece will be suspended.
・ However, SDK usage fees including late penalties will still accrue during the suspension period for an additional two months.
・ If the suspended Developer does not pay all charges including late penalties, the contract may be cancelled.
For more details, please contact us and select "Business" in the "Type of Inquiry" section.