News
The iiidea Store has a new look.
Thank you as always for your support of Riiiver.
We are excited to announce that the "iiidea Store," where users go to download new Riiiver functions, was relaunched on 9/13.
*Please download the latest version of your Riiiver-connected app to enjoy the new store.
(The legacy iiidea Store will be retired October 2021.)
<Affected Apps>
CITIZEN Eco-Drive W510
iiidea Player
 
<The New iiidea Store>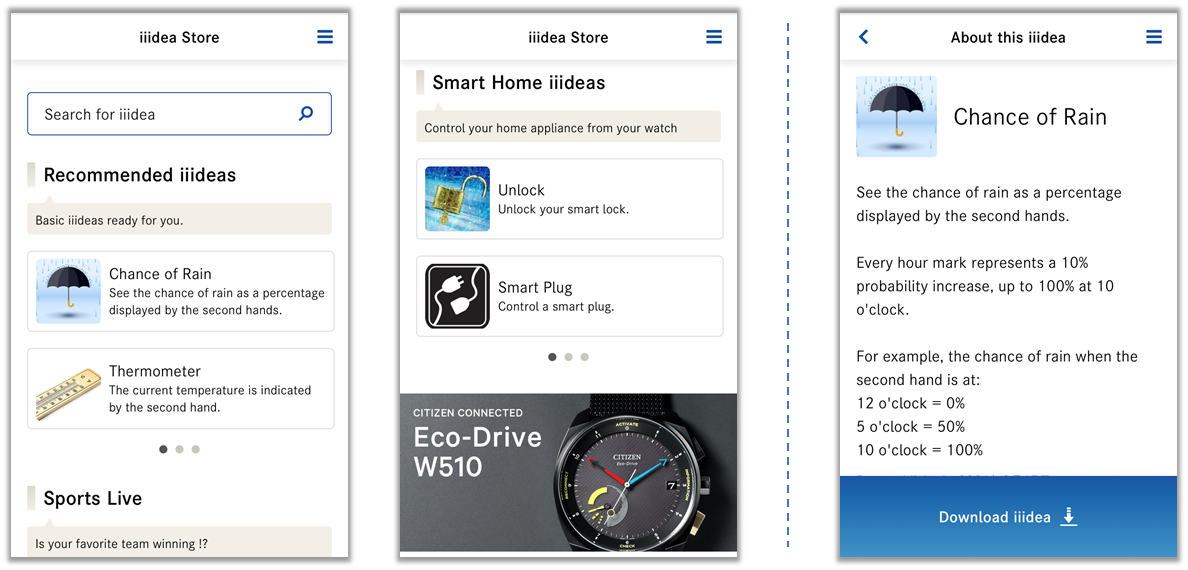 In the new Riiiver iiidea store, you'll find a variety of official iiideas created and tested by the Riiiver team. Simply tap on any iiidea that catches your eye to learn more about it.
<Caution>
Due to this new focus, iiideas not created by the official Riiiver team are no longer available on the iiidea store. They will also be removed from the legacy store.
However, any user-created iiideas you have already downloaded will still function so long as the Pieces that make up that iiidea are supported.
That said, please note that once an iiidea no longer available on the store is deleted, you will not be able to re-download it.
We hope you continue to explore and enjoy the evolving Riiiver.